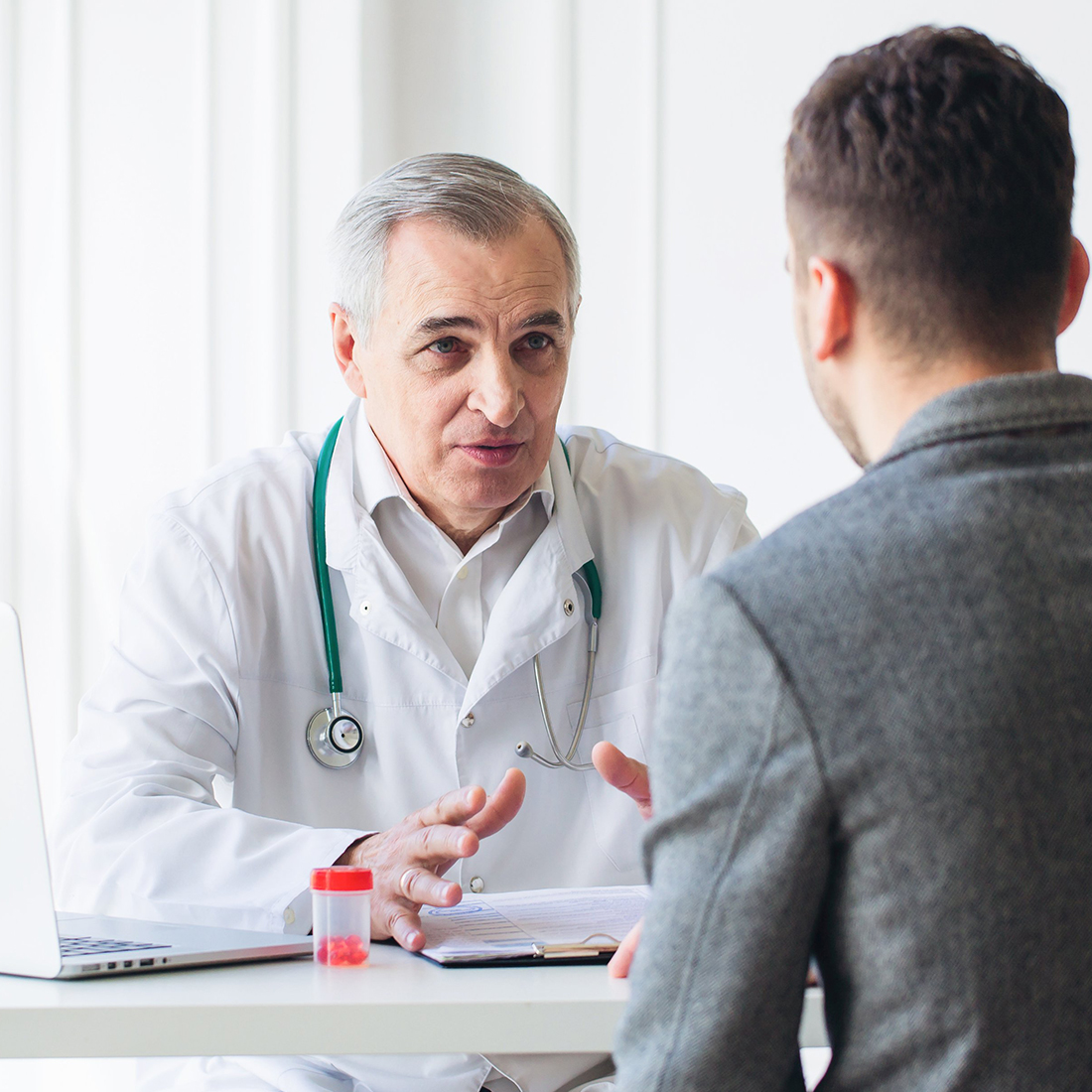 Common Questions
Frequently Asked Questions
We currently accept most PPOs including Blue Cross, Blue Shield, UHC, Aetna, Cigna & Health Net. If you have a PPO but it is not listed, please call our office at 951-501-0049 to confirm prior to your visit. We don't accept HMOs at this time but are in negotiations, so please check back with us. We provide excellent rates for cash paying patients.
A percentage of the charges that you pay for covered services. For example, a 20 percent coinsurance on a $200 procedure means you pay $40.
The set amount you pay for covered services, usually collected at time of service. For example, a $10 urgent care visit copay means you'll pay $10 for each urgent care visit.
The amount you pay for covered services each year before your insurance starts paying. Depending on your plan, you may pay copays or coinsurance for some services without having to reach your deductible. Until you reach the deductible, you will pay the full charges for most services.
What you pay at check-in cost may only cover part of what you owe, especially if you get additional urgent services (like a blood test or an X-ray) after seeing you, so the actual cost of your visit may be higher. If there are any additional charges, you'll get a bill for the difference later.
The EOB is not a bill. It's a summary that shows the services you received, how much they cost, and how much your health plan paid. Use it to keep track of your expenses, your deductible, and your out-of-pocket maximum. That way, you can see how close you are to reaching those limits. It may take about 30 days for services to show up on your EOB.
Coordination of benefit rules apply. Contact your provider to help in determining the proper order of billing. Example: Birthday rule may apply.
Under any plan, there may be services that are not covered because the insurance company may consider them routine or unnecessary. If you disagree with the decision, you should contact your insurance company for more information.
There are many reason you may have received a bill, below are a few of the most common: *Insurance is applying amounts to your deductible, coinsurance, or copay may have increased *coverage has lapsed *services are non-covered *Insurance is requesting additional information *No Authorization
Under your plan, certain service and equipment may need approval from your health plan first before they're covered. The services and equipment requiring prior authorization are described in your plan documents. This is usually if you have an HMO plan, however Urgent cares typically do not require this. If your insurance denies your claim, you have rights. We at the Patient Advocacy Center are here to help, fight against your insurance for the care you received. You can file an IMR claim online by following the steps below. The Department of Managed Healthcare: How to file an Independent Medical Review On-Line: Please go to the Department of Managed Care website: Website: https://www.dmhc.ca.gov/FileaComplaint.aspx Medical Review form: https://www.dmhc.ca.gov/Portals/0/Docs/HC/RevisedIMRComplaintFormENGLISH_1.pdf To speak to a representative call DMHC Help Center 1-888-466-2219 When you do this the reviewing agency will send us a request for medical records and our information. We will provide them with the necessary information. By submitting a claim we will know that this bill is being disputed by you and we will not go forward with collections. If at any time you have questions or need help PLEASE call me, if I am not available leave a message. I am here to help you and will do all I can to assist you in this matter.
PHREESIA
Phreesia Frequently Asked Questions
Phreesia gives healthcare organizations a suite of applications to manage the patient intake process, including mobile registration. Mobile check-in allows you to complete pre-visit registration from your own device (any smartphone, computer or tablet) ahead of time and in the privacy of your home.
Temecula Family Medicine is partnering with Phreesia to save you time when arriving at our practice and to ensure that your health records will always be up-to-date. The information you enter is private and secure and will allow our team to better care for you.
Yes. Phreesia provides industry-leading privacy and security for our patients' data. They are held to the same standards as Temecula Family Medicine related to protecting your family's information. For additional information about Phreesia's security visit https://www.phreesia.com/patient-privacy.
It is a long established fact that a reader will be distracted by the readable content of a page when looking at its layout.
Yes. But once you have completed the initial registration, the next time will be much quicker because Phreesia saves your answers.
No. There is no app – you simply click the link provided in the text message or email. This allows you to securely answer any registration and medical questions necessary for your appointment.
Yes! Mobile registration is available in 20 different languages, and the PhreesiaPads in the office offer Spanish in addition to English.
That's okay! If you have not completed your registration before the visit, see one of our receptionists, and they will be happy to send you a new link. Don't worry, Phreesia saves information you entered previously.
You can talk with any of our receptionists in the clinic or send a secure message through the Patient Portal.